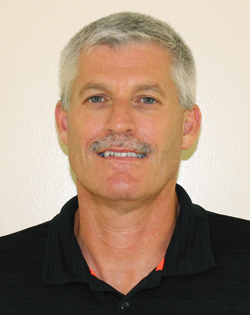 "Preparing students today for the needs of tomorrow."
Dear students and families:
Welcome to Wewahitchka High School, where students receive the individual attention they deserve in a safe setting. WHS truly is a small school with a big heart and we take pride in the success that each of our students achieve. It is my honor and privilege to be the principal of this educational jewel and I am pleased to welcome you to our website.
Academics are a priority at WHS and our relatively low teacher to student ratio ensures that children's distinct characteristics and needs are recognized and addressed in the curriculum. The vast majority of our teachers are members of this community and they have a personal stake in the performance of our pupils. Students who attend WHS will certainly be called by their first names and the staff will regularly check on pupils' progress to make sure they are achieving at an appropriate academic level. In addition to traditional classes, we have a number of vocational programs at WHS. These include tracks in agriculture, carpentry, computer science, food preparation, and welding.
Although we are small, WHS offers students a multitude of opportunities to be involved above and beyond the academic realm. Band, guitar, piano, and chorus classes provide musically inclined students a chance to expand and display their talents. Aspiring performers can hone their skills in drama and dance courses. For those interested in leadership roles, the National Honor Society and Student Government Association offer the chance to dabble in governance. Our health science program allows students to participate in activities related to the medical field and the Odyssey of the Mind team showcases students' abilities to solve complex problems and to think quickly and critically on their feet. Also, we support a full athletic program with teams in football, cheerleading, cross country, volleyball, basketball, wrestling, track and field, weightlifting, baseball and softball. Any student who wants to be involved in an extra-curricular activity will most assuredly be able to find a place on one of WHS's clubs or athletic teams.
I want to encourage all students to immerse themselves in our school community. By working diligently in class, by participating in one or several extra-curricular activities and by embracing "Gator pride" students will experience a well-rounded educational journey. Also, I would like to encourage parents to stay involved in their child's education. Parents and school officials working together can maximize our students' academic and social growth.
Go Gators!
Sincerely,
Jay Bidwell