If parents or students need to get in contact with WHS, we have provided contact information below including our phone number, and a mailing address. You can also visit the Guidance page for more information.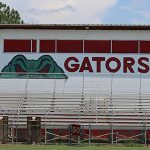 One Gator Circle
Wewahitchka, Fl 32465
Phone: (850) 639-2228
Send us a message
Complete the form below to help us direct your message to the appropriate staff.
* = required field