Start Saving for your Senior Trip! April 18th-20th.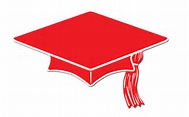 Graduation Dress Code
Females: White Dress, White Closed Dress Shoes, no sandals
Males: Navy Blue, Dark Brown, or Black Dress Pants, Socks, Shoes, and Tie (must be solid color) and White Button up Dress Shirt
FAILURE OR REFUSAL TO ABIDE BY DRESS CODE–PARTICIPATION DENIED FOR BACCALAUREATE AND/OR GRADUATION–AWARDS, DIPLOMA PICKED UP AT SCHOOL OFFICE NEXT BUSINESS DAY.
Sponsors: Micah Peak and Karen Shiver