Important Dates
September 30th- Last Day to reserve a senior ad.
Deposit for Senior Trip Due.
November 4th-RoMo Photo will finish taking senior portraits, see Mrs. Barlow to sign up.
January 7th- Casual picture, baby picture, diapers to diplomas picture, senior directory, senior will, senior quote, bucket list and senior siblings due.
January 28th- Senior ad message and pictures are due.
February 3rd and 4th-Senior Cap and Gown Pictures will be taken.
April 7th-Senior ad must be paid in full.
Start Saving for your Senior Trip! April 2nd-4th.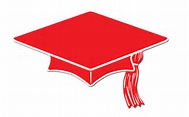 Graduation Dress Code
Females: White Dress, White Dress Shoes (must have a strap; no flip flops or beach shoes)
Males: Navy Blue, Dark Brown, or Black Dress Pants, Socks, Shoes, and Tie (must be solid color) and White Button up Dress Shirt
FAILURE OR REFUSAL TO ABIDE BY DRESS CODE–PARTICIPATION DENIED FOR BACCALAUREATE AND/OR GRADUATION–AWARDS, DIPLOMA PICKED UP AT SCHOOL OFFICE NEXT BUSINESS DAY.
Sponsors: Kerri Barlow and Karen Shiver